After an exciting EURO2016 tournament the football fun continues in Oslo with Norway Cup.
Norway Cup is the world's largest football tournament for youth ages 10 to 19.
The weeklong family friendly event promotes friendships across nationalities, cultures, and languages, in addition to the great football matches. 30,000 participants from over 2,200 football teams from around the world will play from July 31s through August 6th.
Marcus & Martinus
Norway Cup kicks off on July 30th with a special opening performance by Norwegian teen pop superstars Marcus & Martinus. The identical twin brothers are the youngest ever Norwegian Grammy nominated act and are a huge sensation all over Scandinavia. Organizers expect over 15,000 spectators to attend the opening showcase so arrive early if you want to see them and other artists up close at Ekeberg Park.
Ekeberg Sculpture Park
Ekeberg is in the southeast part of Oslo and is home to Ekebergparken Sculpture Park. There are over 30 sculptures in the national heritage park and you can see an amazing panoramic view of Oslo from the park while cheering on the footballers at Norway Cup 2016.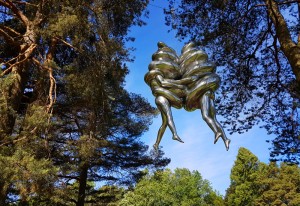 What: Norway Cup 2016 
Where: Oslo, Norway – Ekebergsletta. See detailed information for how to get there here.
When: 30 July– 6 August. Check the full programme here:
30th July Opening Showcase:
17.00: Parade starts– Teams from around the world march in the parade.
18.00 to 20.00: Opening show on the main stage with Marcus & Martinus
21.00: Opening show on TV2 Zebra
Text: Joell Isaah Serrano / Photos: Pixabay, Dina Johnsen / Video: Mikkel Gulliksen
Music video by Marcus & Martinus performing Girls. (C) 2016 M&M Artister AS, under exclusive license to Sony Music Entertainment Norway AS