TheOsloBook.no – Your Lifestyle Guide in Oslo!
What does the world know about Oslo, Norway? Fjords, oil money, smoked salmon? There's more than that. Oslo is one of the most dynamic and fastest-growing cities in the Western world. A city like no other, it's set apart by its incredible landscapes and its unique spirit, which we want to show you. The Oslo Book sets out to paint a mural of this city through some of its most remarkable people. Professionals and hipsters, artists and athletes, pensioners and prodigies… We photograph and interview them all, revealing the Norwegian character. They show you their city: their restaurants, their museums, their parks and their stores. At TheOsloBook.no, you can discover amazing stories from Oslo's locals and legends that show the world all the Scandinavian lifestyle has to offer. TheOsloBook.no reveals where Oslo is now, and where it is going.
Welcome to TheOsloBook.no – your go-to guide in Oslo!
TheOsloBook Team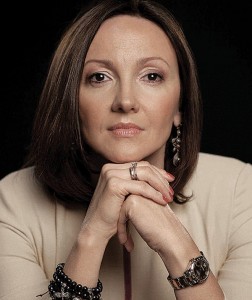 DINA JOHNSEN: Idea, Photography & Production. My career began in Moscow in 1996, working for the Russian edition of Cosmopolitan magazine, and since then my background has been in lifestyle magazines. This was the time of Russia opening its doors to the West, and so I was lucky to be at the right time and at the right place. I got to meet some of the most interesting people in Russia and on an international level. A decade later, I was managing 5 different magazines with a total monthly circulation of 700,000 copies. In 2009, I had to follow my Norwegian husband and moved to Belgrade, Serbia. This is where I discovered myself as a photographer. Belgrade is not as accessible or conspicuous as London or New York; you have to find the key to enjoying it. I found it though the culture and people of former Yugoslavia. The result was a pair of photography books I created showing the city and its most remarkable citizens, be they filmmakers, sportsmen, models, writers, painters, actors or ballet dancers. Oslo, where I've lived since 2012, is the new apple of my eye. TheOsloBook.no shows those who make a difference in this city. They can share with you the love for their land. And, with me, you can discover their beauty, warmth, talent, and ambition. Contact: dinajohnsen@yahoo.com .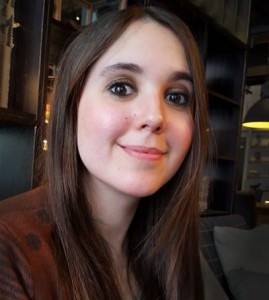 GEORGINA BERRY / Editor-in-Chief. Originally from the UK, I pursued a career in editorial publishing while studying, interning in London with Penguin Press, Viking, and Ether Books. After finishing my Masters in English Literature in 2013, I moved to Oslo together with my Norwegian partner. Since then, I have been blown away by what Oslo has to offer and the remarkable people I've encountered. I'm interested in people's stories, and TheOsloBook.no provides the perfect opportunity to further explore the people and places that make Oslo a great city to visit and to call home. If you'd like to contribute to TheOsloBook, I'd love to hear from you! Just send an email to georgina.berry@theoslobook.no.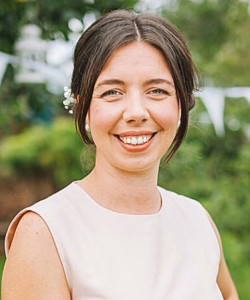 AIMIE MCBRIDE /Marketing Consultant. I moved from the UK to Oslo in Autumn 2015 after working in marketing in my hometown of Glasgow and completing my master's degree in International Marketing. I have totally embraced the people and culture of Norway and am constantly on the look out for new things to get involved in to enrich my experience of this amazing city. I think TheOsloBook.no is a great way to reach out to visitors and Oslovians alike and will become the best go-to guide for what's happening in this dynamic place. Feel free to drop me a line at aimiemcbride@gmail.com.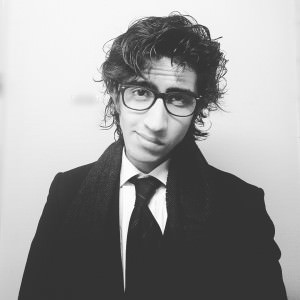 AKIF RASHID /  Editor, Head of News Section. When you grow up in the third world, the big European and American cities seem like a romanticised dream. As such, since I have arrived in Oslo, I've been using the daytime sights and experiences as recreation and muses alike, turning them into some medium of expression as the long nights arrive. Be it music, poetry, prose, or the spoken word, I've always been rather smitten with the idea of creating – and now, I use TheOsloBook.no as a platform for that end. You have a story to tell about Oslo city? Contact me at akiifr.rashid@gmail.com.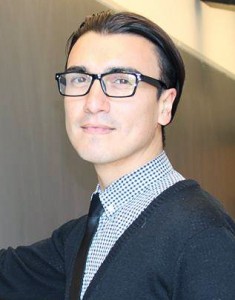 JOELL SERRANO / Editor, Head of Events section, Social Media manager. I was born and raised in California but after high school, my wanderlust has taken me around the world to study, work, and travel. My favorite destinations include South Korea, Costa Rica, and now Norway. I have called Oslo home for the past two years while studying for my master's degree at the University of Oslo. I joined TheOsloBook because I recognized the need for a high-quality English resource and guide to all the best Oslo has to offer. I'd love to hear all about your favorite places, events, and tips for enjoying life here. Contact me at joellserrano@gmail.com or on Twitter: @theoslobook
#TheOsloBook