Established in 1814, the University Botanical Garden (Botanisk Hage) at Tøyen (a district of Oslo), is an iconic museum of the world's living plant collections. It is a place where time stands still and your senses rest. Full of tourists and families and a great hub of knowledge.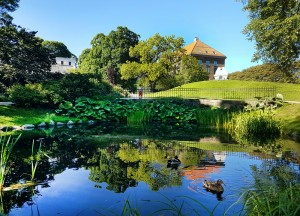 Botanisk Hage is a part of the major educational institution where plants are used in research, public outreach, and to propagate endangered plant species. What's more? The Garden has greenery and tranquility in store for you. Breathe in the fragrance of little flowers, drooping birches, and cool trees. You'll find trails everywhere. Perfect for exploring!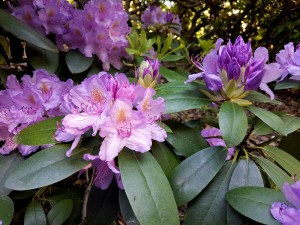 Botanisk Hage. What's unique?
The Garden is divided into different groups, each with a unique story to unfold. The Palm House (Palmehuset) has an Evolution Room where you'll see how all plant species have changed gradually over the period of time. First land plants on earth called liverworts are embedded there. World's smallest flowers, from the plant called Wolffia arrhiza, is the smallest flower on earth. Another room called Mediterranean Room has plants from regions of the world with a Mediterranean climate. And the Desert Room has a succulent collection. Succulent plants have developed special water-storing tissues to adapt to dry environments.
The Victoria House (Victoriahuset) is built specifically for the Victoria water lily. The House has a special leaf from waterlily family which can hold a weight of a baby. If the weight is evenly distributed across the leaf surface with a plank, it can even carry an adult.
The Rock Garden (Fjellhagen) is in its full bloom during early summer. It is a home to about 1700 exotic plant species. It's a cozy place where peace and harmony reigns. Enjoy the small waterfall running through, a pond with ducks and small fishes. You'll feel the time standing still. And on the Scandinavian Ridge, different types of Scandinavian rocks are showcased with the plants that grow on them.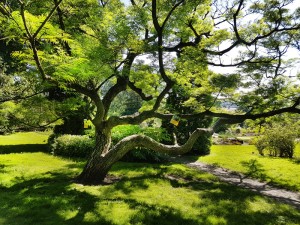 The Scent Garden (Dufthagen) contains a wide variety of herbs used for fibers, dyes, medicinal plants, vegetables, fruits, and cereals. Everything grown is organic. Do you know an interesting fact? This garden is specially designed for visually impaired and wheelchair-bound visitors. It consists of raised beds with aromatic plants and all labels are in Braille.
The Great Granny's Garden (Oldemors Hage) have plants collected from old gardens. Many of the plants are no longer commercially available but are preserved here. It is designed for people suffering from dementia. The familiar scents, old-fashioned benches and other traditional elements improve their memory, with a comforting effect.
The Viking Garden (Vikinghagen) walks you back in time to the Viking Age, an important era in Scandinavia. You'll see here natural resources like coriander, peacocks and silk, that were transported on Viking ships to make their way to Scandinavia. Also, learn interesting facts about different rocks, plants, and animals of the age.
The Willow Garden (Pilehagen) is where you can play in structures made out of living willows. Dig around in the sandbox or jump from tree stump to tree stump. Your choice! Not just this, you've got a lot of other unique things to wonder and admire. 'The Sycamore Row' (Lønnefrukter) are the giant maple fruits structures made from almond willow by Tom Hare, a British willow sculptor. They are gifted to the Botanical Garden on the occasion of its bicentenary celebration in 2014.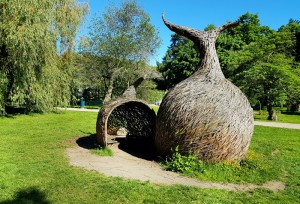 Unplug yourself from the world and relax amidst the experience never known before. Or get married there!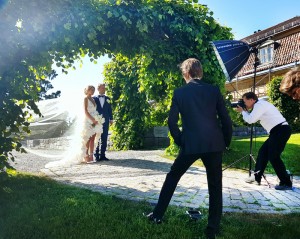 Address: Sars gate 1, 0562 Oslo, Norway
Photos: Dina Johnsen / Text: Daisy Kumar