The first snow has already fallen and the holiday season is just around the corner. Stock up on your holiday gifts at Oslo's top 5 Christmas markets. Not only is it fun to buy local, but you'll also get into the holiday spirit while sipping warm gløgg and eating tasty treats!
The Steiner School Christmas market transports you back into medieval times. The market starts off with a theatre performance by the 9th grade, followed by medieval themed concerts and activities including shooting cannonballs and sword fighting. There will, of course, be an impressive array of gifts to purchase.
When: Saturday 26 November 11:00-17:00; Sunday 27 November 12:00-16:00
Where: The Steiner School, Flyveren 2
The American Women's Club (AWC) of Oslo brings American Christmas traditions to Oslo at their market complete with handmade stockings, used English books, and American pies and cookies. Santa will be there too! There isn't a fee to sit with the jolly old man, but all donations  (as well as 10% of vendor sales) will benefit the Oslo Crisis Center and AWC scholarship fund. You're bound to have a grand ole' time!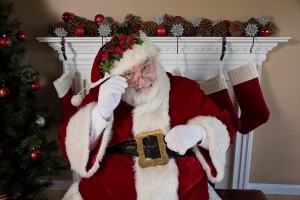 When: Saturday 19 November 10:00-16:00; Sunday 20 Nov 2016 12:00-16:00
Where: American Lutheran Church, Fritzners gate 15
You'll find cured meats, knitted sweaters and traditional Norwegian Christmas goodies at this magical winter wonderland market in the center of Oslo. During the month-long festival and market, there will be crafts and gingerbread workshops for children, a winter wonderland story-time, and Santa. Local bands and choirs will also perform. Don't forget to take a ride on the ferris wheel and test your balance on the ice skating rink.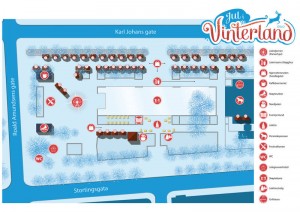 When: 19 November until 20 December; Everyday 10:00-20:00
Where: Eidsvoll Square (Spikersuppa)
Impress your friends and family this year, with unconventional gifts made by established and up and coming Norwegian and international designers. This premier Christmas market will have more than 140 exhibitors from across the world selling furniture, pottery, and everything in between. Prepare to be dazzled.
When: Saturday 3 & Sunday 4 December; Both days 10:00-17:00
Where: DOGA (Norsk design- og arkitektursenter), Hausmanns gate 16
Come to the Folk Museum to watch plays and performances (including a folk dance group), as well as shop at over 100 Christmas stalls. Santa will have his own workshop, where you can make a Christmas gift. Make sure to visit the new museum exhibit called "A Christmas Tale", which gives the history of Christmas in Norway over the past 1,000 years!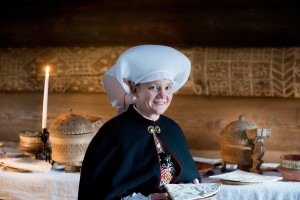 When: First two weekends in December; 3-4 and 10-11 December; All days 11:00-16:00
Where: The Norwegian Folk Museum, Museumsveien 10
Text: Lauren Guido; Photos: Haakon Harriss/Norsk Folkemuseum; Pixabay; Video: Steinerjulemarkedet