Keep the 21st of May open to enjoy the fine foods of Mathallen accompanied with the unique music of Soul XL and Daryl McDade. Free admission!
The Musician: Born and raised in Memphis, Daryl McDade married at the age of 27 and moved to Norway. He is a man of many hats: singer, songwriter, composer, artist and master guitarist—and a mean harmonica-player to boot! Daryl McDade is using his moving voice and unique, 12-string guitar picking in the now formed SOULXL band. The sound impresses even the most experienced musicians. SOUL XL combines the best of Soul, Blues and funky Jazz, and employs an authentic blend of Memphis- and Chicago-style rhythms that mesmerise and transport the listener through time and space.
Date: 21 May, 2016
Time: 17:00
Place: Smelteverket, the cellar at Mathallen. Free entrance!
Address: Vulkan 5, 0178 Oslo  / Phone: +4740001209
What is Mathallen?
Mathallen is Oslo's high quality food court. There you can find specialty shops, cafés and great places to eat international food. Mathallen is also a venue for festivals and events celebrating food, drink and the good life.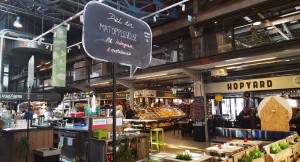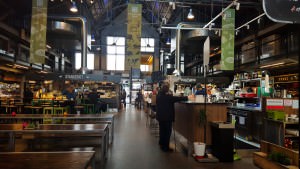 Photo and video of the artist—courtesy of Daryl McDade & SoulXL; Photo: Dina Johnsen