Bogstad Manor lies in the northern outskirts of Oslo. Its story includes chapters as a farm, country retreat, manor and museum. By the time it was donated to the public as a museum in 1955, it had been owned by the same family for 11 generations. Bogstad is one of the few manors in Norway that has successfully re-established and preserved the interior and the art collections as they were more than two centuries ago.
Bogstad as It Was Then
Bogstad Manor is situated about 10 kilometers from the centre of Oslo. At the time of its peak of importance, more than 200 years ago, this was far into the countryside, and it was only the manors' well known four-horse carriage that could do the trip in less than an hour.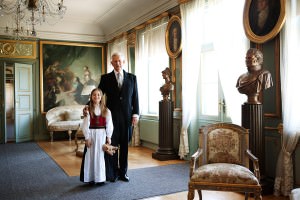 As a national institution, Bogstad is best known for the important role its owners played in the dramatic years in Norwegian politics around the year 1814. At that time Peder Anker was the owner. He and his son-in-law, Herman Wedel Jarlsberg, were crucial in the process of reasserting national identity: they were there when Norway's connection with Denmark was broken, when Norway got its constitution and when Norway entered into the Union with Sweden. Peder Anker was soon thereafter appointed as the Prime Minister of Norway.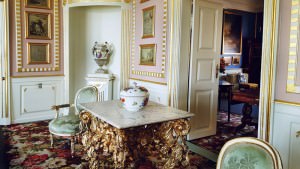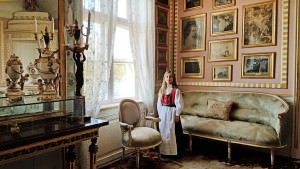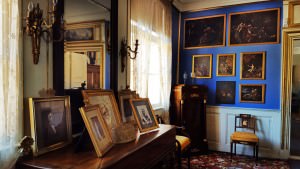 Bogstad as It Is Now
Bogstad manor as we find it today is a restored home. Its park, a baroque garden, is located down from the main house and serves as a model to many parks in Oslo. It was established by Peder Anker and has over 400 types of floral specimens in it, along with a lake, many small ponds and canals. It even has a barn, and the old cafés have been restored.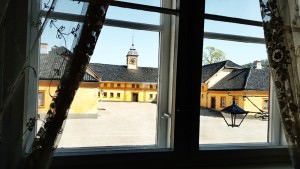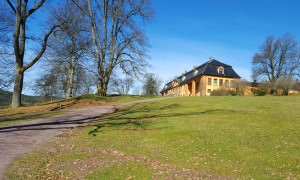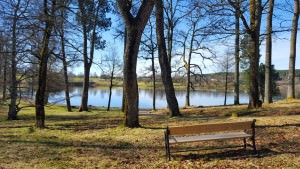 The Manor and all there is within is accessible to the public. It can be visited all year round. There are daily guided tours Tue-Sun from May till September and family activities during the year. While these tours are in Norwegian, they hand out English pamphlets to foreign visitors.
About the Anker Family, the Former Owner of Bogstad
The Anker family belonged to the so-called patriciate of businessmen in Christiania (Oslo), and Peder Anker was a wealthy land owner and businessman who owned Bogstad for 52 years, from 1772 until his death in 1824. His wealth consisted above all of large forests, but also of sawmills and iron works.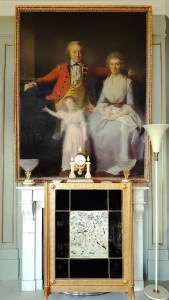 Peder Anker had his background and education from the Grand Tour that he and his brothers made with a tutor in the 1760's. They came home as young European gentlemen influenced by the thoughts and ideals of the Time of Enlightenment and entered on the work of developing their home country into an independent European nation. As part of this work, Peder Anker bought Bogstad, enlarged the house, established a park, assembled books for a library, porcelain, and paintings. He became a proper county lord, and he gave Norway a representative residence where he could confidently receive kings, queens, ambassadors and other distinguished guests.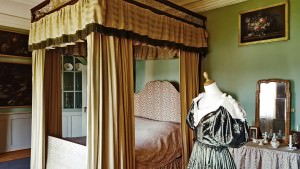 After 1814 Peder Anker was appointed Prime Minister and began living in Stockholm, while his son-in-law, Herman Wedel Jarlsberg, was appointed minister of finance—the real leader of the government. Later generations of Bogstad owners have played less conspicuous roles, but have maintained the valuable traditions and have eclipsed it all by donating this historic cultural treasure to the public.
 Address: Bogstad Gård, Sørkedalsveien 450, Oslo. Tel. +47 22065200 . Mail: bogstad@bogstad.no 
Photos: Dina Johnsen; Text: Ola Heldaas, Akif Rashid