Marcel Leliënhof presents "Unknown soldier" at 
Ekebergrestauranten
Born in 1966 Rotterdam, Netherlands, Marcel Leliënhof, a photographer who graduated from The London College of Print. Marcel started many years ago as a street photographer in London. Today his documentary works are published in numerous magazines and books. He also works for Norwegian and international advertising agencies such as Dinamo, DDB and McCann.
"Unknown soldier": come and witness fear, pain, loneliness and madness  
Leliënhof has for years worked with the 30 cm soldier figurines that he by chance came across on eBay. "I was actually looking for action figures to play with my son when I found these dolls", says Marcel Leliënhof. The dolls have been artificially aged,  colored with oil, dirt and animal blood by Leliënhof. He has made uniforms for them and even created gunshot wounds: "I wanted to give the faceless soldiers a face and a story."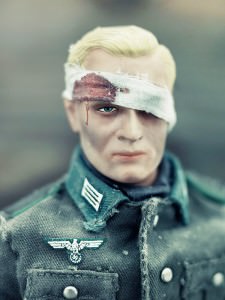 Place: Ekebergrestauranten / Ekeberg Restaurant
Timing: the exhibition starts on 31. May and runs until 14.June.
Opening hours: 11-24 Monday – Friday / 12-22 Sunday
Address: Kongsveien 15, 0193 Oslo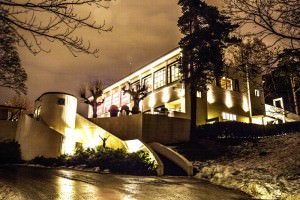 Photos: courtesy of Ekebergrestauranten and Marcel Leliënhof