Grünerløkka is Oslo's answer to Shoreditch in London, or Williamsburg in Brooklyn. An old industrial district on the east side of Oslo that's undergone urban gentrification, Grünerløkka has been revamped into a vibrant, edgy scene for struggling artists and innovative entrepreneurs. It's here that you'll find pop-ups, street art, galleries, artisanal produce, and vintage goods.
On Sundays, a lot of places tend to be closed in Oslo, but never fear: Grünerløkka is still very much alive and kicking. Spend your Sunday exploring the area's vintage and designer shops and galleries, rummage through the stalls at the local markets, sample some delicious food and drink, and stumble across some hidden gems along the way. Here are ten of the top attractions to see in Grünerløkka on a Sunday:
1. Seek out a quality brunch
Start your Sunday right with brunch! Try the pancakes or eggs benedict at The Nighthawk Diner, a trendy, fifties-style slice of Americana. These guys know how to do brunch. Alternatively, Fru Hagen is a laid-back breakfast spot where you can sit outside in the sun. If you're looking for somewhere to camp out for a while and relax with a coffee and a bite, don't miss Liebling, a gorgeous Berlin-inspired café and gift shop.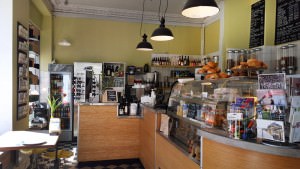 2. Get your vintage on
Whether you're browsing for clothes, furniture, or collectible memorabilia, there are plenty of vintage and second-hand shops to explore in Grünerløkka. Tucked away on Markveien, Retro Lykke is a real hidden gem, full of beautiful items of nostalgia and fun kitsch. Their second-hand pieces are looking to go to a good home. There's a café to boot, for delicious snacks while you're browsing, and the staff are enthusiastic and friendly. Velouria Vintage serves up retro galore, boasting fashion from the 60's, 70's and 80's. Don't miss Ny York design & 2nd hand, with a collection of used and new clothing and accessories.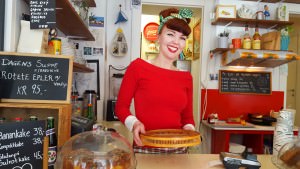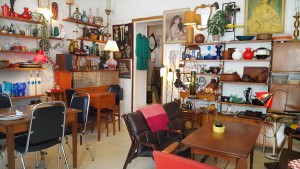 3. Grab a coffee pit stop
When it's time for a coffee break, you're in seriously good hands in Grünerløkka. You can find some of the city's best coffee shops and artisanal bakeries in this part of town—here are some local favourites: For coffee connoisseurs, Tim Wendelboe's espresso bar and roastery is a must. In the heart of Grünerløkka, this place has a range of excellent quality coffees, and the staff are all highly-trained and really know their stuff. Or, chill with the regulars at Supreme Roastworks, whose motto is: "no fuss—just great coffee". There's also Grünerløkka Bakeri, part of Norð's concept, serving fantastic coffee, local food, and bread freshly baked on the premises every day.
4. Enjoy the urban park life
Despite Grünerløkka's urban, gritty exterior, it is filled with lush, green spaces. Play a round of mini-golf at Grünerløkka minigolfpark, challenge someone to a ping-pong match at the beautiful Sofienberg park, or have a picnic or BBQ on the grass in the sun. If you like, you can sit by the fountain near the music pavilion at Birkelunden park and watch the world go by.
5. Check out the markets
Grünerløkka is home to regular markets on Sundays, with street food, clothing, bric-a-brac, and more to choose from. Hunt for finds in vinyl, books and furniture at the outdoor market at Birkelunden Park on Sundays from 12:00–19:00.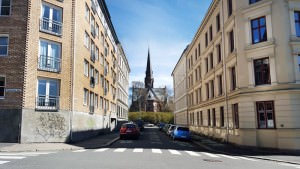 Don't miss the Sunday market at Blå from 12:00–17:00. Tucked away on Brenneriveien and overlooking the Akerselva river, the market at Blå is surrounded by impressive street art and vivid graffiti from local artists. You'll find the market nestled along a little bridge and under an outdoor chandelier, where you can browse vintage clothing and unique handmade items from local artists and designers.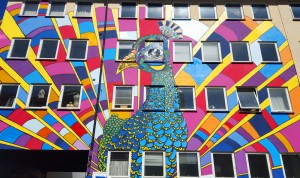 6. Head to Mathallen—foodie heaven
Not to be missed, Mathallen is Grünerløkka's food hall. Amid the cozy hustle and bustle, you'll find a range of international and Nordic cuisine and unique tasting experiences. The staff are all passionate and knowledgeable, and you're sure to try something new—whether it be fish, cheese, wine, vegan food or raw food, each shop has its own innovative concept.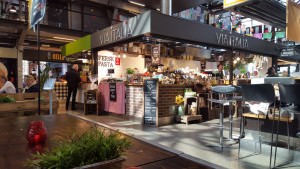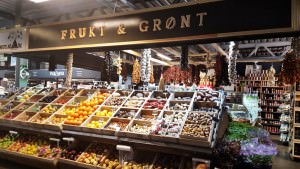 While you're in the area, a stone's throw away you can find Dapper, a men's fashion, bicycle and barber shop, which caters to every urban gentleman's needs—from Brook's saddles and cycling gear, to a well-styled beard.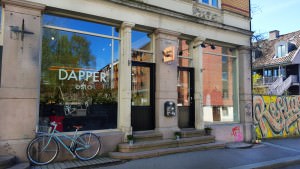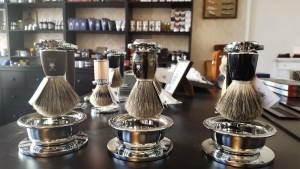 7. Take the scenic route along Akerselva river
Akerselva river runs through Oslo from north to south, and Grünerløkka lies on the east side of the river. From Mathallen, you can discover more of Grünerløkka by following the river. This scenic route is frequented by joggers and cyclists, enjoying this slice of nature in the heart of the area. If you follow the river's path, you can walk across the Aamodt suspension bridge. After ten minutes, you'll be met by the stunning waterfall at Mølla—a truly magnificent sight to see in the city.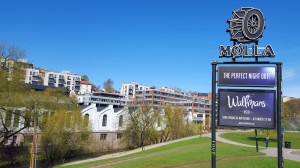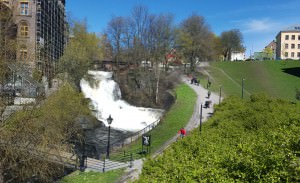 Right by the waterfall, there is a culture café—Hønse-Lovisas hus—a cosy, idyllic little house serving traditional Norwegian waffles and hot coffee. Sit out in the sun and enjoy the spectacular view!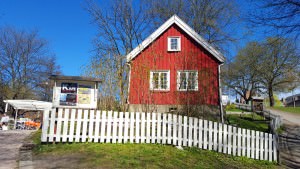 8. Where to eat
There are plenty of popular restaurants in Grünerløkka to choose from. Try Delicatessen, a fantastic tapas bar for Spanish food lovers. If you're looking for authentic Italian food, Trattoria Popolare serves rustic, well-executed Italian dishes with flair, and has an extensive wine list with over 600 wines from all over Italy. Trancher is also very popular, a steak house specialising in entrecôte (ribeye)—it's the only thing on the menu, but they do it incredibly well.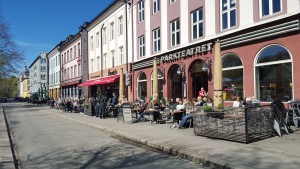 9. Wine or Beer?
Wine lovers, look no further! Grünerløkka is full of great wine and cocktail bars. A relatively new addition to the Grünerløkka scene is Territoriet, a hip wine bar with an impressive wine list and wonderful Gin & Tonics. Another favourite is the eclectic Bettola, an intimate Italian cocktail bar with Scandinavian furniture from the 60's. As they advise: "You can either be confused or just enjoy it. We suggest the latter."
For local ales, head to the brick cellar at the micro-brewery—Schouskjelleren Mikrobryggeri. A great place to meet the locals and sample the local brews, it has a nice atmosphere too. If you want to sit outside in the summer, head over to the super relaxed, Berlin-inspired beer garden, St Pauli, which is hosted by Liebling.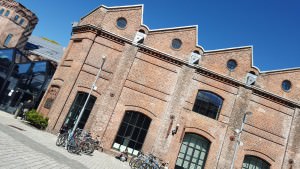 10. Enjoy a free concert
Round off the day with a free concert at Blå from Frank Znort Quartet. In its 18th year, this band is a locally beloved institution—they jam every Sunday at Blå to entertain you for free! Always a feelgood experience, sit back and listen, or dance your socks off, anything goes. (Blå also does literary readings and debates every Tuesday with Litteratur På Blå, definitely worth a visit!)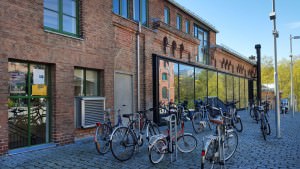 Photos: Dina Johnsen / Text: Georgina Berry